Aesthetic bodybuilding is a bodybuilding discipline that emphasizes symmetry, proportion, muscle definition, and vascularity. It has become increasingly popular in recent years and has helped many people achieve bodybuilding goals that they never thought possible. If you're looking to build an amazing body but don't know where to start, read on! This blog will teach you everything you need to know about aesthetic bodybuilding, including the benefits of participating in this type of bodybuilding, how to start bodybuilding as an aesthetic bodybuilder, and the rules of aesthetic bodybuilding. So whether you're new to bodybuilding or just want to achieve greater muscle definition and symmetry, read on for a comprehensive guide to Aesthetic Bodybuilding!
What Is an Aesthetic Body?
Building an amazing body is possible, but it takes dedication and hard work. That's why aesthetic bodybuilding is so important. It focuses on building muscle without adding unnecessary bulk, which can help you achieve a body that looks good on the inside and outside.
An aesthetic body is one that is considered to be pleasing to look at. This can encompass a number of different features, such as being well-toned, having smooth skin, and being symmetrical. While there is no definitive standard for what an aesthetic body looks like, there are certain characteristics that are often considered to be attractive.
For instance, many people find bodies with muscles to be aesthetically pleasing, as they suggest strength and health. Additionally, bodies that are free of blemishes and have even skin tone are often seen as more attractive than those with imperfections. Ultimately, what is considered to be an aesthetic body varies from person to person, as everyone has different preferences.
What is Aesthetic Bodybuilding?
Aesthetic bodybuilding is a training method that emphasizes symmetry, proportion, and muscle definition as we already discussed. This makes it ideal for those who are looking to achieve an "ideal" physique. It doesn't matter if you're bulky or muscular – you can still get the results you're looking for with aesthetic bodybuilding. In fact, aesthetic bodybuilding can even help you lose weight!
Aesthetic bodybuilding is a form of bodybuilding that focuses on muscle symmetry, definition, and size. This type of bodybuilding is often associated with the "classic" physique, which is characterized by broad shoulders, a small waist, and muscular legs.
Aesthetic bodybuilders often use lighter weights and higher reps than traditional bodybuilders.
They also focus on exercises that work multiple muscles groups at the same time. This allows them to build a well-rounded physique while avoiding the bulkiness that can sometimes occur with traditional bodybuilding methods. While aesthetic bodybuilding takes dedication and hard work, the results can be truly amazing.
Aesthetic bodybuilding Vs Traditional bodybuilding
Aesthetic bodybuilding and traditional bodybuilding are two different things. Aesthetic bodybuilding is more about the symmetry and proportions of the muscles, while bodybuilding is more about sheer size.
Aesthetic bodybuilders tend to have lower body fat percentages and their muscles are more defined. They also focus on making their muscles look good from all angles. Bodybuilders, on the other hand, are mainly concerned with increasing their muscle mass.
Both types of bodybuilding require a lot of dedication, time, and effort. Aesthetic bodybuilders need to be very careful with their diet and training regimen in order to achieve the desired physique, while traditional bodybuilders need to lift heavy weights and eat a lot of calories to bulk up.
So which is better? It depends on what your goals are. If you want to become a professional bodybuilder, then you will need to focus on one or the other. But if you just want to build a great looking physique for yourself, then you can mix and match elements from both styles of training.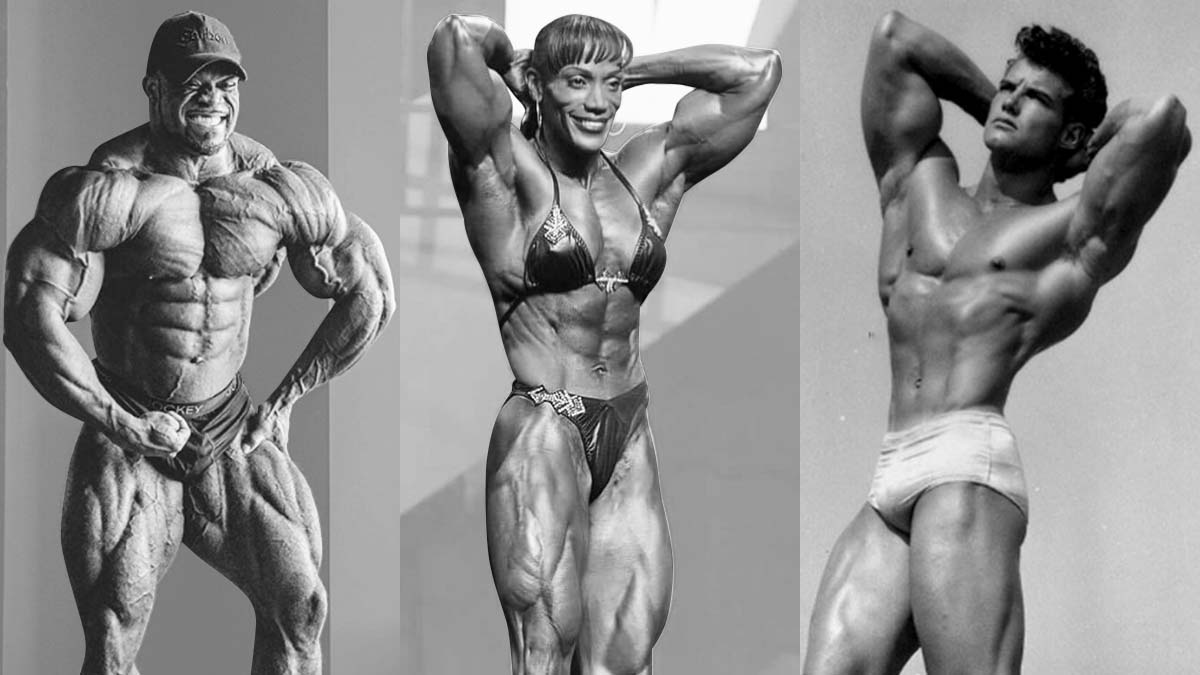 The Benefits of Aesthetic Bodybuilding
Aesthetic bodybuilding has become increasingly popular in recent years. This type of bodybuilding focuses on building muscle while maintaining a lean and symmetrical physique. Here are top 3 benefits of aesthetic bodybuilding:
Improve physical appearance:  Aesthetics bodybuilders usually have an excellent physical appearance. This is because they focus on building muscle while maintaining a low body fat percentage. This combination gives them a lean and muscular physique that many people find aesthetically pleasing.
Bodybuilding is not only about improving strength and size. It is also about improving the way you look. Aesthetic bodybuilding can help you improve your physical appearance.
Aesthetic bodybuilding involves training with the goal of improving the way you look. This type of training can help you build muscle, lose fat, and improve your overall appearance.
 Increase Confidence: Aesthetic bodybuilders tend to be more confident than other types of bodybuilders. This is because they have worked hard to achieve their physiques and are proud of their accomplishments. Aesthetic bodybuilding can be a great way to increase confidence.
For many people, the process of sculpting their bodies can be empowering and liberating. Because when you realize that your body looks good and it's not just muscle, but also a well-designed system with symmetry and proportion, you'll feel better about yourself.
Enhance athletic performance: Aesthetic bodybuilders are often better athletes than other types of bodybuilders due to their increased strength and power-to-weight ratio.
Aesthetic bodybuilding is the use of weight training to develop one's physique to their desired proportions. This type of training can enhance athletic performance by developing strength, power, and muscle endurance. Aesthetics also play a role in many sports, such as gymnastics and figure skating, where judges score competitors based on their physical appearance.
Bodybuilders who focus on aesthetics typically train for three to five days per week, using a variety of exercises and equipment. They aim to work all major muscle groups evenly, including the chest, back, shoulders, arms, legs, and core. A typical routine might involve bench presses, rows, squats, lunges, and curls.
Hence, Aesthetic bodybuilding can help to enhance athletic performance. This type of training can help to improve the way the muscles work together, as well as increase strength and power. Aesthetic bodybuilding can also help to improve flexibility and range of motion.
3 Major Rules for Aesthetic Bodybuilding
Aesthetic Bodybuilding is not just about lifting weights. It is an art form that requires balance, symmetry, and proportion. Here are three golden rules for everyone which help you to build an aesthetic body:

#Rule 1: Find Your Proportions
Everyone has a different ideal body type. Some people are naturally skinny, while others are more muscular. Find out what proportions look best on you and strive for those proportions in your training. If you're naturally skinny, you'll need to put on some muscle mass in order to achieve the aesthetic look. This can be done by following a proper weightlifting routine and eating a healthy diet. If you're naturally muscular, you may need to lose some fat in order to achieve your desired look. This can be done by reducing your calorie intake and doing more cardio exercise.
No matter what your natural body type is, it's important to find the right proportions for you. This will ensure that you look your best and feel confident in your own skin. Aesthetic bodybuilding is all about finding the right proportions for your body type. Everyone is different, and what works for one person might not work for another. Hence, the key is to find what works for you and stick with it.
#Rule 2: Balance Your Muscles
Developing all of the muscles in your body evenly will create a balanced, symmetrical look. This means equal attention to both the upper and lower body, as well as the front and back sides of the body.
Aesthetic bodybuilding is a term used to describe the physical appearance of a well-built person. It is a combination of both muscles and symmetry. The goal is to create an aesthetically pleasing physique that is also healthy and strong.
Therefore, the second rule of aesthetic bodybuilding is balance your muscles. This means creating a balanced physique with respect to both the upper and lower body. For example, if you have developed large muscles in your chest and arms, you will want to ensure that your legs are also well-developed. This creates a balanced look and prevents your body from looking top-heavy or bottom-heavy.
In addition to balancing your muscles, you will also want to create symmetry within each muscle group. This means developing the muscles evenly on both sides of the body.
#Rule 3: Train for Aesthetics, Not Just Strength
Aesthetic bodybuilding is all about achieving the perfect physique. And to do that, you need to train for aesthetics, not just strength.
Here's what that means:
First, you need to focus on exercises that will help you build the muscles you want to show off. That means lots of compound movements like squats, deadlifts, and presses.
Second, you need to make sure your form is perfect. This isn't the time to go heavy – rather, focus on quality reps with good form. This will help you avoid injuries and maximize muscle growth.
Finally, don't forget about cardio! Aesthetics are all about having a lean and proportionate physique, so make sure you're doing enough cardio to keep your body fat low.
Some people mistakenly believe that the only way to build a aesthetically pleasing body is to focus on lifting heavy weights. However, this isn't the case. In fact, exercises that don't involve lifting weights can be just as effective, if not more so.
So what are some good exercises to focus on if you want to build an aesthetic physique? Some great options include pull-ups, push-ups, and bodyweight squats. These exercises will help to build muscle definition and give you the muscular look you always desire for.
HOW DO YOU GET AN AESTHETIC BODY
There is no one-size-fits-all answer to this question. However, bodybuilding techniques and routines that focus on symmetry, muscle definition, and aesthetic features can help you achieve a muscular physique that looks good on camera. Additionally, practicing healthy eating habits and incorporating regular exercise into your routine can also help you build an aesthetically pleasing physique. Some bodybuilding tips to get an aesthetic bodybuilding physique include:
Start with a healthy diet. Make sure to consume enough protein, vegetables, and healthy fats every day to help you build muscle and improve your physique symmetry.
Do targeted exercises that work specific body parts in order "extensions" or further development of muscle tissue. This will ensure that all muscles are worked evenly and achieved the desired results. Aim for six weeks of focused training before switching up your routine for another six weeks in order to maintain progress!
Focus on symmetry during your workouts by doing bodybuilding exercises that use the same muscle group on both sides of your body. This will help you maintain symmetry while building muscle.
Increase your repetitions when working out so that your muscles are pushed to their limits and achieve maximum results in less time.
Encourage healthy eating habits by maintaining a regular intake of protein, carbohydrates, and fats throughout the day to give your physique what it needs for growth.
If you're looking to build an amazing body that looks good on the inside and out, aesthetic bodybuilding is the perfect solution for you! This fascinating sport combines intense exercise with strict diet planning to help you sculpt a body that is both muscular and toned. In this comprehensive guide, we will cover everything you need to know about aesthetic bodybuilding, from the benefits to the rules of the game. Ready to start building the body of your dreams? Then check out our website now for all the information you need to get started.