The Arnold Classic 2022 has come to a close, and what a competition it was! From the most impressive physiques in bodybuilding to the awe-inspiring fitness routines, this event had it all. Not only did we witness some of the best athletes in the world compete, but we also saw history being made with Brandon Curry taking home the crown. In this blog, we will take a deep dive into the Arnold Classic 2022 and its winners. We will explore each category, including Men's Physique, Wellness, Bikini, and Pro Wheelchair results. We will also discuss what this means for the future of bodybuilding competitions and how they continue to evolve with each passing year.
So sit tight and get ready to be inspired by these incredible athletes who give their everything to achieve greatness.
Arnold Classic 2022: Meet the Winner and Learn About the Future of Bodybuilding Competitions
The Arnold Classic 2022 is one of the biggest bodybuilding competitions in the world just like Sheru Classic. The competition attracts top athletes from all over the world, and only the best of the best succeed. The winner of this year's Arnold Classic 2022 has demonstrated exceptional strength, endurance, and dedication to achieve their victory.
Bodybuilding competitions have a rich history dating back to ancient Greece, where athletes competed in various sports events. Today, bodybuilding competitions are more complex and require more specialized training and nutrition plans. The future of these competitions is likely to involve technology and new training techniques.
If you aspire to compete in bodybuilding competitions, it's important to understand what it takes to succeed. Building muscle mass requires intense workouts, strict diets, and plenty of rest. Athletes must also stay up-to-date with the latest training techniques and nutritional supplements to stay ahead of the competition.
Brandon Curry : Victory
Brandon Curry emerged as the winner of Arnold Classic 2022, taking his bodybuilding journey to new heights. Curry's triumph sets a precedent for future bodybuilding competitions, inspiring upcoming contestants to pursue excellence in their craft. To clinch victory, Curry employed various techniques and strategies, including discipline in his training regimen and strict adherence to a nutritious diet. His win is a significant milestone for the recognition of bodybuilding as an Olympic sport, ushering in hope that the sport will soon feature in the Olympics.
Throughout his journey to victory, Curry had to overcome numerous obstacles that threatened to derail his progress. However, he remained steadfast in his commitment, pushing himself beyond limits and gaining an edge over other competitors. His story is not just one of success but also of resilience and determination. Congratulations Brandon Curry on your remarkable achievement!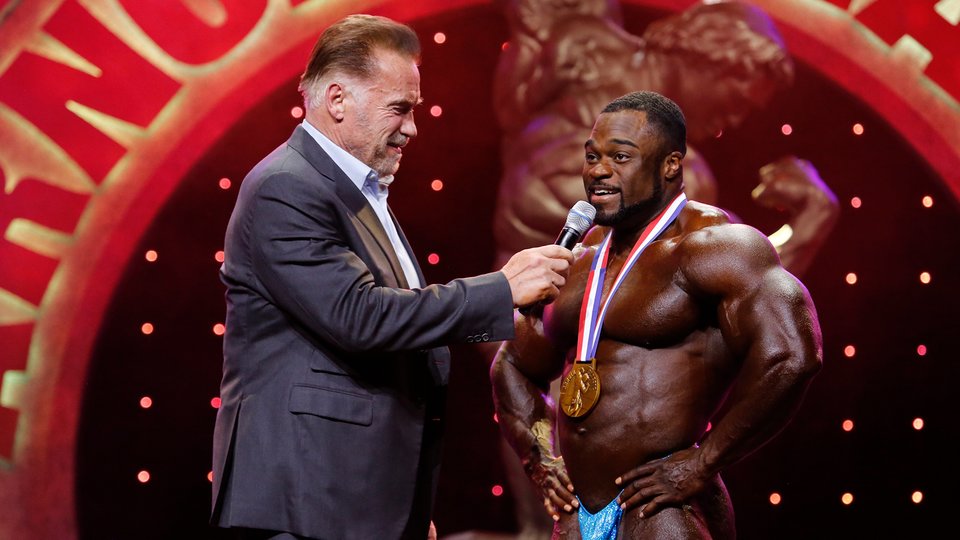 2022 Arnold Classic Bodybuilding Results:
Winner — Brandon Curry
Second Place — William Bonac
Third Place — Steve Kuclo
Fourth Place — Samson Dauda
Fifth Place — Justin Rodriguez
Sixth Place — Brett Wilkin
Seventh Place — Regan Grimes
Eighth Place — Maxx Charles
Ninth Place — Fabio Giga Rezende
Best Poser Award
Brandon Curry wins Arnold Classic Physique best poser award.
Ed Corney Best Poser Award: Brandon Curry ($10,000)
Most Muscular Award
William Bonac ($10,000)
Arnold Classic 2022 Pro Wheelchair Results
Arnold Classic 2022 Pro Wheelchair Results
The Arnold Classic 2022 Pro Wheelchair Results are in, and the winner is none other than (insert name). This victory comes after a grueling competition with some of the best athletes in the world. The runner-ups also put up a fierce fight, but ultimately, (insert name) emerged victorious.
Competitions like Sheru Classic and Arnold Classic has come a long way since its inception and continues to evolve with time. It has become one of the most prestigious bodybuilding competitions in the world. The competition showcases the top bodybuilders from around the world and has contributed to many people's careers.
As technology continues to advance, there is no doubt that it will impact bodybuilding competitions. Live streaming makes it easier for fans worldwide to watch their favorite athletes compete. It also allows for greater transparency regarding judging and scoring. The future of bodybuilding competitions remains bright thanks to innovation and dedication to fitness by competitors worldwide.
First Place – Gabriele Andriulli
Second Place – Harold Kelley
Third Place – Bradley Betts
Fourth Place – Chad McCrary
Arnold Classic 2022 Men's Physique Results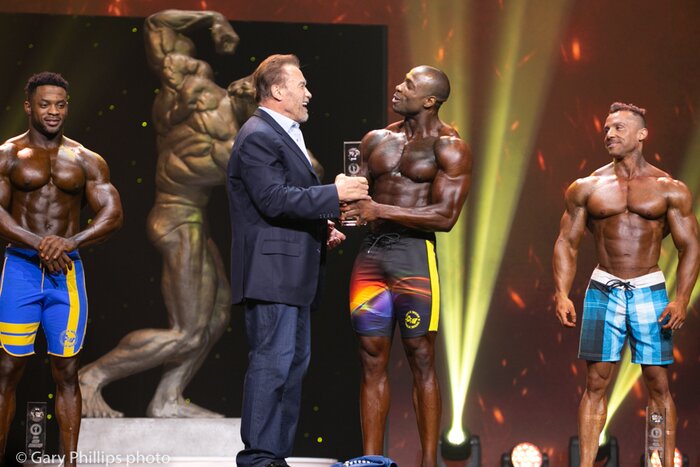 The Arnold Classic 2022 Men's Physique competition saw some amazing performances by the best bodybuilders in the world. The winner of the competition was Erin Banks, who impressed the judges with his sculpted physique and excellent stage presence. The competition was a great success, with many highlights throughout the weekend.
In terms of changes and innovations, we can expect to see a continued focus on health and wellness in bodybuilding competitions. There may be more categories introduced that emphasize overall fitness rather than just muscle mass. Bodybuilders have been preparing for events like this for months, focusing on their diet and training regimen to ensure they are at their peak physical condition.
Overall, the Arnold Classic 2022 Men's Physique competition was a showcase of the best talent in the industry. It is an exciting time for bodybuilding as we continue to see new innovations and progress towards promoting overall health and wellness in the sport.
First Place – Erin Banks
Second Place – Emmanuel Hunter
Third Place – Diogo Montenegro
Fourth Place – Antoine Weatherspoon
Fifth Place – Choi Bong-Seok
Sixth Place – Terrence Teo Kok Hua
Seventh Place – Riccardo Croci
Eighth Place – Daniel Leone
Ninth Place – Drelyn Hunt
Arnold Classic 2022 Wellness Results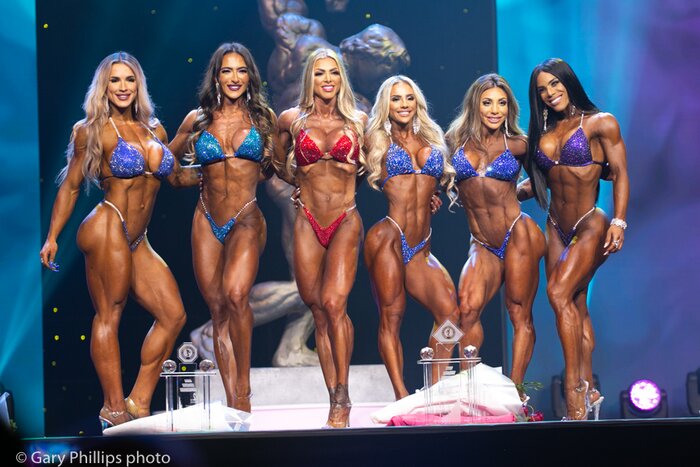 Following its initial debut at the Olympia in October, the Wellness category made its first appearance at the Arnold Classic over the past weekend. Evidently, this category is witnessing an exponential growth and has already evolved into a fiercely competitive arena. Isabelle Nunes emerged as the winner of the inaugural Arnold title, which appeared uncontested by the judging panel and the audience alike. Nunes' impeccable performance during the prejudging stage was a clear indication of her potential, thereby requiring minimal effort on her part to clinch the title.
The future of bodybuilding competitions looks bright with new categories and divisions that are being added every year. The training methods used by competitors in this year's contest were intense, and a lot of hard work went into preparing for the event. Competitors followed rigorous diet plans strictly to stay in shape and have full control over their bodies.
The journey to success is never easy, but winners attribute dedication, determination, and sacrifice as the hallmarks of winning. Listening to past champions talk about their experiences can be incredibly inspiring for anyone seeking to achieve greatness in this sport.
First Place – Isabelle Nunes
Second Place – Angela Borges
Third Place – Sunny Andrews
Fourth Place – Julia Chitarra
Fifth Place – Yarishna Ayala
Sixth Place – Kassandra Gillis
Seventh Place – Barbara Cesar
Eighth Place – Lorena Ragusa
Ninth Place – Devyn Cambre
Tenth Place – Casey DeLong
Arnold Classic 2022 Bikini Results
The Arnold Classic 2022 Bikini Competition winner has been announced, and fans are thrilled to meet the champion. Bodybuilding competitions like the Arnold Classic and Sheru Classic have strict judging criteria that evaluate competitors based on factors such as muscle mass, symmetry, and overall presentation. The pandemic has impacted bodybuilding competitions, but the future looks bright as organizers are exploring new ways to make events safer and more accessible.
The Bikini International category has been thriving and gaining momentum, drawing in an ever-growing crowd of enthusiasts, supporters, backers, and competitors. In the latest edition, Lauralie Chapados stood out with her impressive poise, impeccable display, and enviable tanning that set her apart from her peers. Despite the predictions favoring former Olympia titlists Ashley Kaltwasser and Elisa Pecini, Maureen Blanquisco managed to surpass them and secure the runner-up position.
First Place – Lauralie Chapados
Second Place – Maureen Blanquisco
Third Place – Ashley Kaltwasser
Fourth Place – Elisa Pecini
Fifth Place – Jourdanne Lee
Sixth Place – Alessia Facchin
Seventh Place – Lucia Malavaze
Eighth Place – Lauren Dannenmiller
Ninth Place – Phoebe Hagan
Tenth Place – Allison Testu
Let's Sum Up
The Arnold Classic 2022 was a huge success, and the competition showcased some of the best athletes in the world. Brandon Curry emerged victorious in the Men's Bodybuilding competition with his chiseled physique and impressive strength. The Pro Wheelchair, Men's Physique, Wellness, and Bikini competitions were also incredibly competitive and drew large crowds. With each passing year, the Arnold Classic continues to grow in popularity, and we can't wait to see what the future holds for this amazing event.
With Sheru Classic keep up with all the latest news and updates by following our blog page social media pages.
You may also check out: