Are you looking for a structured bodybuilding program that can help you maximize your workout results? Look no further than the 5-Day Split Routine. This routine is designed to target specific muscle groups each day, allowing you to focus on building strength and size in those areas.
In this blog, we will cover everything you need to know about the 5-Day Split Routine, including what it looks like, how to modify it for beginners or advanced bodybuilders, and how to maintain progress during a cutting phase. We'll also discuss the importance of nutrition in complementing your workout plan and debunk common misconceptions about bodybuilding.
Whether you're a seasoned pro or just starting out, this blog will provide valuable insights into how to take your bodybuilding journey to the next level.
Starting Your Bodybuilding Journey: Tips for Beginners
·        Establishing the Mind-Body Connection
Focusing on the contraction of each muscle during exercises enhances the mind-body connection, resulting in improved muscle activation and recruitment. By concentrating on proper form and technique, you can prevent injuries while maximizing your results. Establishing this connection promotes better muscle control and coordination, allowing you to take your workouts to the next level. Practicing mindfulness during your workouts will also improve the effectiveness of each repetition and set. Ultimately, developing the mind-body connection is essential to achieving good results and taking your bodybuilding journey to new heights.
·        The Role of Compound Lifts
Incorporating compound lifts engages multiple muscle groups simultaneously, promoting overall muscle growth and enhancing strength. These exercises, such as squats, deadlifts, and bench presses, not only build serious muscle mass but also improve functional strength and athletic performance. They boost calorie burn, increase metabolism, and save time by working multiple muscle groups in one go. Whether you're following an old school hypertrophy program or a powerlifting routine, compound lifts are essential for taking your bodybuilding journey to the next level. Improve grip strength, build muscle mass, and achieve good results with the incorporation of compound lifts into your workout plan.
·        Importance of High Volume Training
High volume training, characterized by increased sets and reps, is essential for muscle hypertrophy and growth. The higher workload challenges the muscles, prompting them to adapt and develop. Additionally, high volume training promotes metabolic stress, a key component of muscle growth. By progressively increasing training volume over time, one can ensure continuous muscle development. Moreover, this approach helps overcome plateaus and encourages muscle hypertrophy. Incorporating high volume training into your bodybuilding workout plan can take your fitness journey to the next level.
·        The Need for Adequate Rest
Rest days are crucial for muscle recovery and growth, reducing the risk of overtraining and injury. It's during rest that the body repairs damaged muscle tissues and replenishes energy stores. Adequate rest also plays a role in hormonal balance, including testosterone production, which is essential for muscle development. Rest periods between sets allow muscles to recover and perform optimally, preventing fatigue and ensuring good results. Giving your body enough time to rest and recover is vital for progress and taking your bodybuilding journey to the next level.
·        Consuming Muscle-Building Foods
To support muscle repair and growth, it's important to have a diet rich in protein. Consuming carbohydrates provides the necessary energy for intense workouts. Healthy fats play a crucial role in hormone production and nutrient absorption. Including a variety of fruits and vegetables in your diet ensures you get essential vitamins and minerals for muscle function. Adequate hydration is also crucial for muscle recovery. By fueling your body with the right foods, you can take your bodybuilding journey to the next level and achieve serious muscle growth.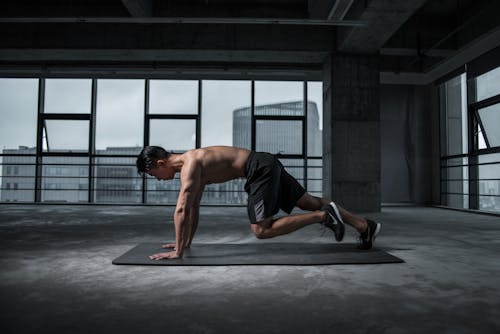 What Does a 5-day Split Routine Look Like?
Monday – Chest and Triceps
Monday's workout focuses on your chest and triceps. To activate your triceps, incorporate compound movements like bench press and dips. Gradually increase the weight to challenge your muscles and promote growth. Aim for 8-12 reps per set to stimulate hypertrophy in your chest and triceps. For targeted muscle development, include isolation exercises like tricep pushdowns and pec flies. Don't forget to prioritize proper nutrition and calorie intake to support muscle growth. It's time to take your bodybuilding journey to the next level.
Tuesday – Back and Biceps
On Tuesday, focus on targeting your back and biceps with a variety of exercises. Incorporate compound movements like deadlifts and rows to engage multiple muscle groups simultaneously. To target different areas of your back and biceps, vary your grip and hand placement during exercises. Aim for a rep range of 6-10 to build both strength and hypertrophy. Include isolation exercises such as bicep curls and lat pulldowns to further activate these muscle groups. Remember to allow sufficient recovery time between sets to promote muscle growth and prevent injuries.
Wednesday – Legs and Calves
On Wednesday, focus on your legs and calves to build serious muscle mass. Begin with compound exercises like squats and lunges to activate major muscle groups in your legs. Incorporate calf raises and leg press to target your calf muscles for balanced leg development. Increase the sets and reps gradually to challenge your muscles and promote muscle growth. Maintain proper form and technique throughout your leg workouts to prevent injuries. Remember to include adequate rest days for optimal muscle repair. Get ready to take your leg training to the next level!
Thursday – Shoulders and Abs
For Thursday's workout focused on shoulders and abs, incorporate compound exercises such as overhead press and lateral raises to effectively target your shoulder muscles. Strengthen your core and promote abdominal definition with exercises like planks and Russian twists. Aim for a rep range of 8-12 to stimulate muscle hypertrophy in your shoulders and abs. Additionally, include isolation exercises like front raises and cable crunches for additional muscle activation. Remember that proper nutrition and a healthy diet are crucial for achieving visible results in your shoulder and ab workouts.
Friday – Arms and Forearms
On Friday, focus on targeting your arms and forearms for a complete upper body workout. Incorporate compound exercises like barbell curls and close-grip bench press to work multiple muscle groups in your arms. To promote balanced arm development, include exercises like hammer curls and wrist curls that specifically target your forearms. Gradually increase the weight to challenge your muscles and stimulate muscle growth. Aim for a rep range of 6-10 to focus on both strength and muscle hypertrophy. Remember to allow sufficient rest periods between sets for maximum muscle recovery and to prevent overtraining.
Can You Modify the 5-Day Split Routine?
Yes, the 5-day split routine can be modified based on your goals and preferences. Beginners can start with a 3-day split and gradually progress to a 5-day split. Advanced bodybuilders can add exercises or increase intensity. Alternating muscle groups can prevent plateaus. Consult a fitness professional for personalized modifications.
How to Maximize Your Workout Results?
To maximize your workout results, focus on fueling your body with proper nutrition and a well-balanced diet. Make sure you're getting enough protein to aid in muscle repair and recovery. Stay consistent with your workouts by sticking to a regular schedule and gradually increase the weight, reps, or sets for progressive overload. Allow ample rest periods between sets and prioritize recovery to prevent overtraining and promote muscle growth.
·        Managing Rest Times Between Sets
To optimize your bodybuilding workout plan, it's crucial to manage rest times between sets effectively. The appropriate rest time depends on your training goals and workout intensity. Short rest periods of 30-60 seconds promote muscle endurance and cardiovascular fitness. On the other hand, longer rest periods of 1-3 minutes maximize strength and power output. It's important to listen to your body and adjust rest times as needed to maintain proper form and performance. Additionally, you can make use of your rest periods by incorporating stretching or foam rolling to enhance muscle recovery and flexibility.
·        Determining the Optimal Sets and Reps
To determine the optimal sets and reps for your bodybuilding workout plan, it's important to consider your goals and fitness level. If you're looking to improve muscle endurance, higher reps with lighter weights are recommended. On the other hand, if you want to focus on strength and power, lower reps with heavier weights are more suitable. Aim for a rep range that challenges your muscles without sacrificing form. Don't be afraid to experiment with different rep ranges to find what works best for you.
What Happens After Completing the 5-Day Split Routine?
·        Evaluating Your Progress
Regularly tracking your progress is essential in measuring gains and identifying areas for improvement. Assess your strength and muscle growth by monitoring the weights you can lift and the size of your muscles. Keep a record of your workouts, noting exercises, sets, reps, and weights used. Body composition measurements like body fat percentage and waist circumference can track changes in your physique. Additionally, evaluate your overall performance and energy levels during workouts to gauge the effectiveness of your training program.
·        Next Steps after the 5-Day Split Routine
After completing the 5-Day Split Routine, it's important to consider the next steps for your bodybuilding journey. One option is to transition to a more advanced training program, like a push-pull-legs split or an upper/lower split, which can provide new challenges and stimulate further muscle growth. Another approach is to incorporate periodization into your training, alternating between phases of high volume and heavy lifting. This helps prevent plateaus and allows for continued progress. Furthermore, experimenting with different exercise variations and techniques can target specific muscle groups while improving form and technique. Don't forget to prioritize recovery by incorporating rest days, adequate sleep, and proper nutrition.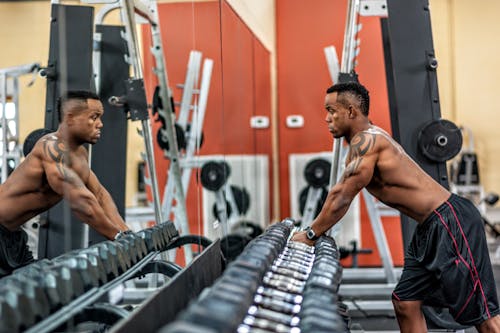 How does Nutrition Complement Your Workout Plan?
Proper nutrition plays a crucial role in supporting muscle building and recovery. Fuel your workouts with a well-rounded diet that includes protein, carbohydrates, and healthy fats. It's important to consume enough calories for muscle growth without excessive fat gain. Prioritize nutrient timing by having a combination of protein and carbs before and after workouts for optimal results.
·        Role of Protein in Muscle Building
Protein plays a crucial role in muscle building as it provides the necessary amino acids, which are the building blocks of muscle tissue. To optimize muscle growth, aim to consume around 1.6-2.2 grams of protein per kilogram of body weight per day. Incorporate a variety of high-quality protein sources such as lean meats, poultry, fish, eggs, dairy, and plant-based proteins. By spreading your protein intake evenly throughout the day, you can enhance muscle protein synthesis. If meeting your daily protein needs through whole foods alone is challenging, consider supplementing with protein powder.
·        Importance of Carbohydrates and Fats
Carbohydrates play a vital role in providing energy during workouts and replenishing glycogen stores. It is important to include complex carbohydrates like whole grains, fruits, and vegetables in your diet for sustained energy throughout the day. On the other hand, healthy fats are essential for hormone production, joint health, and overall well-being. Opt for sources of unsaturated fats, such as nuts, seeds, avocados, and fatty fish, to support these functions. Balancing your carbohydrate and fat intake according to your individual goals and preferences is crucial for optimizing your bodybuilding journey.
Is a 5-Day Split Routine Right for You?
Considering your training experience and goals, a 5-day split routine may be suitable for intermediate to advanced lifters looking to target specific muscle groups. However, evaluate your schedule and recovery capacity before committing to this intense training program. Consult with a fitness professional to ensure it aligns with your individual needs and make adjustments as necessary. Be open to experimentation and listen to your body for optimal progress.
Let's Sum Up
To achieve your bodybuilding goals, it is crucial to follow a structured workout plan. A 5-day split routine is an effective way to target different muscle groups and maximize your gains. Whether you are a beginner or an advanced bodybuilder, this routine can be modified to suit your needs and capabilities.
To see optimal results, it is important to focus on progress tracking, maintaining proper form, and giving your body adequate rest. Additionally, nutrition plays a vital role in supporting muscle growth and recovery. Make sure to consume enough protein, carbohydrates, and healthy fats to fuel your workouts and promote muscle building.
Remember, consistency and dedication are key to achieving your desired physique. Monitor your progress, make necessary adjustments, and stay motivated throughout your bodybuilding journey. With the right mindset and a well-structured workout plan, you can reach your fitness goals and build the body you've always desired.
You May Also Like