How to get a bigger chest? Well a good-built chest not only looks great but also helps in overall strength and fitness. But, building a bigger chest is not just about doing endless push-ups or bench presses. It requires a focused approach that involves lifting heavy weights, proper nutrition, and consistency.
In this blog, we will take you through the best ways to build a bigger chest and get results. We will explore the benefits of having a bigger chest, the importance of lifting heavy weights with proper form and technique, the best exercises for a bigger chest including barbell bench press, incline bench press, chest flys, push-ups, and dumbbell bench press.
The Importance of Building a Strong Chest
Building a strong chest is important for several reasons:
Functional Strength: A strong chest is essential for performing everyday activities such as pushing, pulling, and lifting. A strong chest also contributes to overall upper body strength and can improve your posture.
Athletic Performance: For athletes, a strong chest is crucial for many sports, including football, basketball, and tennis. A powerful chest provides the strength and stability needed for explosive movements such as throwing, jumping, and swinging.
Aesthetics: A well-defined chest can also enhance your physical appearance and boost your confidence. A strong chest can create a more masculine or feminine look, depending on your gender, and can make your upper body appear more proportional.
Health Benefits: A strong chest can also provide health benefits, such as reducing the risk of shoulder and upper back injuries. It can also improve your lung capacity, which can be beneficial for those with respiratory issues.
Better posture: A strong chest also contributes to better posture by helping to counteract the forward slouch that many people develop from spending long hours sitting at a desk or computer.
Overall, building a strong chest can improve your physical performance, enhance your appearance, and provide numerous health benefits.
How to a Get Bigger Chest?
#Focus on Lifting Heavy Weights
Incorporating heavy weights into your chest workout routine can help you build a bigger, stronger chest. When lifting heavy, it's essential to maintain proper form and technique to avoid injury and maximize muscle activation.
Compound exercises such as bench press, incline press, and dips target multiple muscle groups in the chest, leading to better overall development.
It's also important to gradually increase weight and intensity over time through progressive overload to challenge the muscles adequately.
Remember that rest and recovery are just as crucial as exercise when it comes to muscle growth, so be sure to allow enough time for both rest days and sleep.
Consistency is key – stick to a regular chest workout routine for optimal results in building a bigger chest.
#Proper Form and Technique for Heavy Lifting
Maintaining proper form and technique is crucial when it comes to lifting heavy weights for building a bigger chest. Not only does it help prevent injury, but it also ensures that the targeted muscles are being worked effectively.
To start, begin with a weight that you can lift comfortably for 8-12 reps and gradually increase the weight as you become stronger.
When performing exercises like bench presses, push-ups, and dips, focus on engaging your chest muscles throughout the movement while maintaining proper posture and alignment.
Remember to incorporate rest days into your workout routine to allow your muscles time to recover and grow.
By prioritizing proper form and technique, you'll be able to effectively target your chest muscles and achieve better results in less time.
Best Exercises for How to Get a Bigger Chest
#Barbell Flat Bench Press
Properly executing the Barbell Flat Bench Press is vital to realizing its full potential as an effective chest exercise. This classic lift works the pectoral muscles, while also engaging the triceps and shoulders. To avoid injury and ensure maximum results, it's essential to warm up adequately before starting your workout. Gradually increasing weight and reps over time will challenge your muscles to encourage growth. With proper technique and regular practice, this exercise can help you achieve a bigger chest and overall strength goals.
#Incline Bench Press
Incline bench press is a great exercise for targeting the upper portion of the chest muscles. To perform this exercise, you need to set your bench at a 45-degree angle with weights held in each hand. Incline bench press helps in increasing strength and muscle mass in the upper chest, giving you a more defined and bigger chest.
You can modify this exercise with different grip positions or equipment variations to target specific areas of the chest. Incorporating incline bench press into your workout routine can help you achieve your desired results faster. Remember to maintain proper form while performing this exercise and gradually increase weight and reps over time to continue challenging your muscles.
#Chest Flys
When it comes to building a bigger chest, chest flys are a go-to exercise for targeting the pectoral muscles. They can be performed using dumbbells, cables or a machine, and help to develop the pectoralis major and minor. Proper form is crucial during this exercise to ensure that the intended muscles are targeted and to prevent injury.
Variations such as incline or decline chest flys can help target different areas of the chest, making it an ideal exercise for those looking to achieve a well-rounded and defined chest. Including chest flys in your workout routine along with other exercises like push-ups and bench presses can help you achieve your desired results.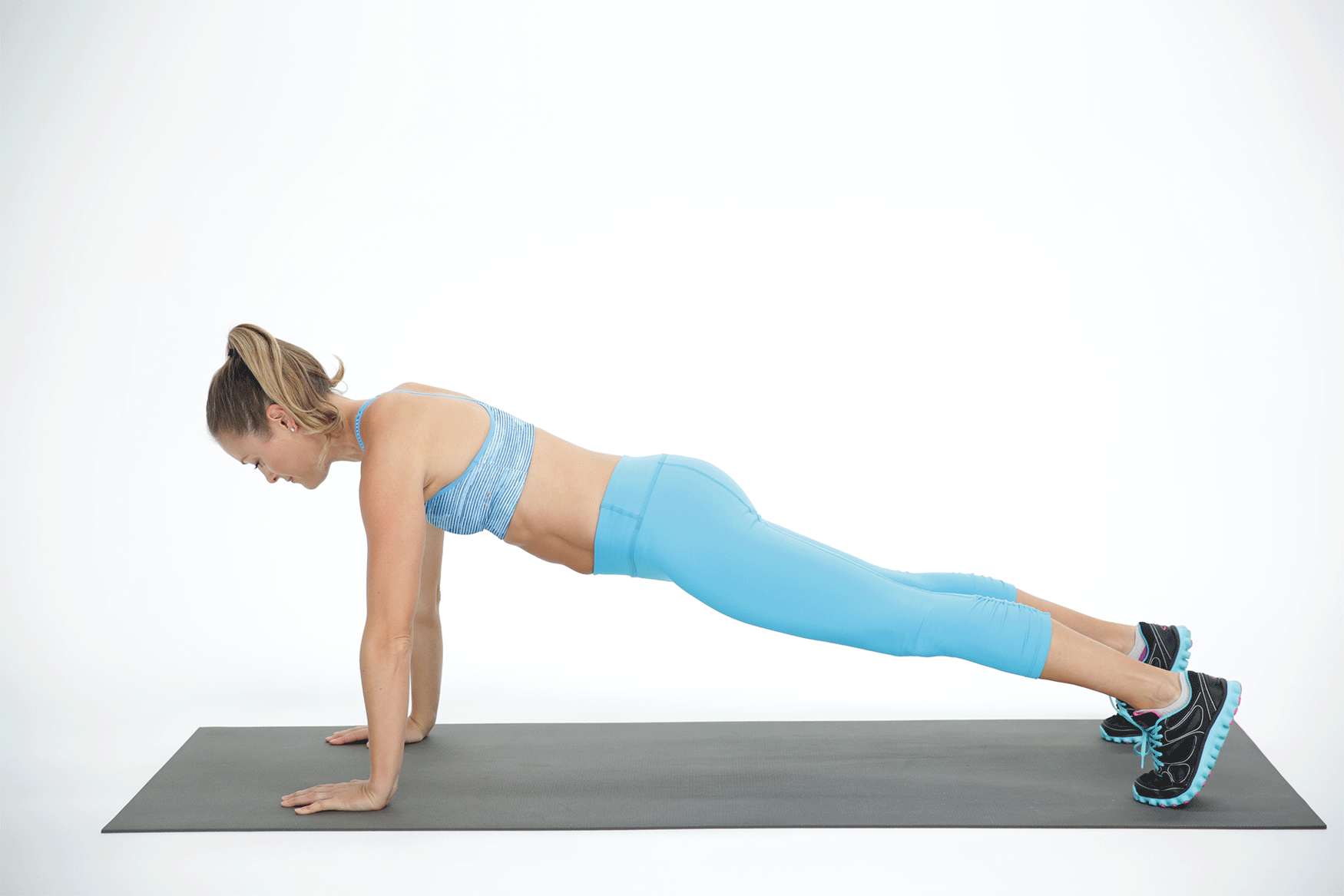 #Push-Ups
Push-ups are a classic exercise that has been around for centuries. They are not only great for building a bigger and stronger chest, but they also target the shoulders and triceps. There are many variations of push-ups that can increase the difficulty level and target different areas of the chest, such as incline or decline push-ups.
Proper form is essential when doing push-ups to avoid injury and to get maximum benefits. It's important to incorporate push-ups into your workout routine regularly to achieve a bigger chest, along with other exercises targeting the chest, such as bench presses and chest flys. So, start doing push-ups today and watch your chest grow!
#Dumbbell Bench Press (Flat and Incline)
The dumbbell bench press is a versatile exercise that targets the chest muscles while also engaging stabilizing muscles throughout the body. With variations like flat and incline presses, this exercise can help build a bigger chest while also strengthening the shoulders and triceps.
To perform the flat dumbbell bench press, lie back on a flat bench with your feet firmly planted on the ground. Hold a dumbbell in each hand with your palms facing forward and your elbows bent at a 90-degree angle. Press the weights upward until your arms are fully extended, then lower them slowly back to the starting position.
For an incline dumbbell bench press, set the bench at an angle of approximately 45 degrees, lifting one dumbbell at a time to shoulder height before pressing upward with both hands simultaneously. It's essential to maintain proper form during these exercises to avoid injury and maximise benefits. Adjusting weight and rep ranges can challenge your chest muscles further, promoting growth over time. Incorporating these exercises into a well-rounded workout routine that includes other chest-targeting exercises like push-ups and chest flys is key to achieving a bigger, stronger chest.
Focus on Proper Nutrition and Diet
To achieve a bigger chest, it's not just about lifting weights. Proper nutrition and diet play a critical role in building muscle mass. Without the right fuel for your workouts, it can be challenging to make progress towards your goals. Eating a balanced diet that includes protein-rich foods is essential for muscle growth and repair. Additionally, healthy fats and carbohydrates are also vital components of a well-rounded diet that supports muscle development.
Supplements such as creatine or whey protein can also enhance your muscle-building efforts. However, it's important to choose supplements wisely and consult with a healthcare professional to determine what's best for you. Avoid processed foods and excess sugar, which can hinder your progress. Staying hydrated by drinking plenty of water throughout the day is another crucial aspect of maintaining proper nutrition while building a bigger chest.
Let's Sum Up
Building a bigger chest requires a combination of heavy lifting, proper nutrition, and consistency. The benefits of having a strong chest extend beyond just physical appearance, including improved posture and overall upper body strength. To achieve your desired results, focus on proper form and technique when lifting heavy weights and incorporate exercises such as the barbell flat bench press, incline bench press, chest flys, push-ups, and dumbbell bench press into your routine. Additionally, ensure that your diet is balanced with adequate protein intake and consider incorporating supplements to support muscle growth. Lastly, staying consistent with your workout routine and motivated towards achieving your goals is crucial for success.
Start building your dream chest today by following our tips and tricks for getting results!