Are you tired of hearing people say that the only way to build muscle is by using steroids? Good news for you, natural bodybuilding is a growing trend. It involves building muscle without the use of anabolic steroids or other performance-enhancing drugs.
In this blog, we will dive into natural bodybuilding and how it can benefit you. We will discuss training techniques such as strength training, resistance training, and cardiovascular exercise along with key nutrition components such as macronutrient ratios and micronutrients.
What is Natural Bodybuilding?
Natural bodybuilding refers to a form of bodybuilding in which individuals develop and sculpt their physique through exercise, nutrition, and lifestyle practices without the use of performance-enhancing substances such as anabolic steroids. Natural bodybuilders rely on their genetics, hard work, dedication, and a focus on natural methods to build muscle, reduce body fat, and improve their overall physique.
Natural bodybuilding promotes the development of a balanced and aesthetically pleasing physique while maintaining good health and well-being. It emphasizes a holistic approach to training, nutrition, and recovery, with an emphasis on natural and sustainable methods. Natural bodybuilders typically prioritize factors such as proper nutrition, progressive resistance training, cardiovascular exercise, adequate rest, and recovery.
Benefits of Natural Bodybuilding
Natural bodybuilding refers to the practice of building and developing one's physique through exercise and nutrition without the use of performance-enhancing drugs or substances. Here are some benefits associated with natural bodybuilding:
Health and Longevity: Natural bodybuilding focuses on promoting overall health and well-being. By following a balanced diet, engaging in regular exercise, and maintaining a healthy lifestyle, natural bodybuilders can improve cardiovascular fitness, strengthen bones and muscles, and enhance flexibility. These habits can contribute to a longer and healthier life.
Personal Development: Natural bodybuilding requires discipline, dedication, and perseverance. It can serve as a platform for personal growth and self-improvement. Achieving fitness goals and seeing progress over time can boost self-confidence, improve mental resilience, and enhance self-esteem.
Improved Body Composition: Natural bodybuilding aims to increase lean muscle mass while reducing body fat. This can lead to a more aesthetic and symmetrical physique. Building muscle helps to increase metabolism, leading to greater calorie expenditure even at rest. Natural bodybuilding can result in a toned and sculpted physique with improved muscle definition.
Mental and Emotional Well-being: Engaging in regular exercise, including bodybuilding, releases endorphins, which are known as "feel-good" hormones. This can help reduce stress, alleviate symptoms of anxiety and depression, and improve overall mood. Additionally, the sense of achievement and pride in reaching fitness goals can positively impact mental and emotional well-being.
Lifestyle Habits: Natural bodybuilding promotes adopting healthy lifestyle habits. It encourages individuals to follow a balanced and nutritious diet, prioritize sufficient sleep and recovery, and engage in regular exercise. These habits can have a positive ripple effect on other aspects of life, such as increased energy levels, improved focus and productivity, and better stress management.
Personal Empowerment: Natural bodybuilding empowers individuals to take control of their physical well-being. It allows them to set goals, work towards them, and witness the results of their efforts firsthand. This sense of empowerment can extend beyond the gym, positively influencing other areas of life, such as career and relationships.
Role Modeling: Natural bodybuilders who achieve impressive physiques and maintain their health without the use of performance-enhancing drugs can serve as positive role models. They demonstrate the potential for achieving significant physical transformations through hard work, discipline, and determination, inspiring others to pursue natural and healthy methods of fitness.
It's important to note that natural bodybuilding requires proper education, guidance, and adherence to safe practices to avoid injury and ensure optimal results. Consulting with professionals, such as trainers, nutritionists, and medical experts, can help individuals make informed decisions and optimize their natural bodybuilding journey.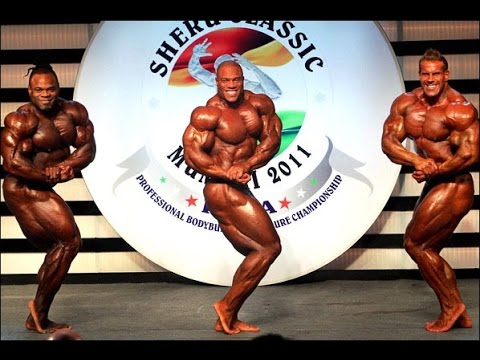 Training for Natural Bodybuilding
#Strength Training
Strength training is a fundamental component of natural bodybuilding, helping to increase muscle mass, boost metabolism, and improve overall physical performance. Compound exercises such as squats, deadlifts, and bench presses are highly effective for building strength and promoting muscle growth. It's essential to gradually increase the weight and intensity of your workouts while ensuring adequate rest periods to avoid injury and maximize muscle recovery. Incorporating a variety of exercises and workout routines can also help prevent boredom while keeping your muscles challenged. By focusing on strength training with proper form and technique, natural bodybuilders can achieve significant gains in muscle size and definition without relying on harmful substances or shortcuts.
#Resistance Training
Incorporating resistance training into your natural bodybuilding routine can help you build and tone muscle, as well as improve overall strength and fitness. This type of exercise involves using weights or resistance bands to challenge your muscles and create tension, leading to increased muscle mass over time. To get the most out of resistance training, it's important to have a solid workout plan that targets specific muscle groups and includes a mix of compound and isolation exercises. Gradually increasing the weight or resistance used in your workouts is also crucial for building muscle over time, but proper form and technique are equally important to prevent injury and ensure maximum effectiveness.
#Cardiovascular Exercise
Cardiovascular exercise is an essential component of natural bodybuilding, as it helps to improve overall fitness and endurance. Moderate-intensity cardio exercises such as running, cycling, or swimming are highly recommended for natural bodybuilders. These exercises help to enhance performance during weight training sessions by improving cardiovascular health and burning fat. High-intensity interval training (HIIT) can also be incorporated into a workout routine to boost cardiovascular health and further increase the calorie burn. However, it's important to balance cardio with weight training, as excessive cardio can lead to muscle loss. By incorporating cardio into your workout routine in a balanced way, you can reap the benefits of improved overall fitness while still building muscle naturally.
Nutrition for Natural Bodybuilding
#Macronutrient Ratio
The macronutrient ratio is a crucial aspect of natural bodybuilding. It refers to the proportion of protein, carbohydrates, and fats in your diet. A high-protein diet is essential for building and repairing muscle tissue, while carbohydrates provide energy for workouts and recovery. Healthy fats play a significant role in hormone production and overall health.
For natural bodybuilding, a typical macronutrient ratio is around 40% protein, 40% carbohydrates, and 20% fats. However, individual needs may vary depending on factors such as body weight, activity level, and goals. Finding the right balance of macronutrients is key to achieving optimal results in natural bodybuilding.
#Calorie Intake
Calorie intake plays a crucial role in building muscle naturally without the use of steroids. Eating at a calorie surplus provides the body with the extra energy it needs for muscle growth. To optimize muscle gain, aim for a calorie intake that is approximately 10-20% above your maintenance level. However, it's important to make sure your diet is still balanced and providing enough protein, as this macronutrient is essential for muscle repair and growth. Timing meals around workouts can also help to maximize nutrient absorption and support muscle recovery. Ultimately, finding the right balance of calories and nutrients is key to achieving optimal results in natural bodybuilding.
A balanced diet is essential for natural bodybuilding, but it can be challenging to obtain all the necessary vitamins and minerals from food alone. This is where micronutrients and supplements come in. Micronutrients such as vitamins and minerals are essential for overall health and muscle growth.
Supplements can help fill any gaps in your diet and provide extra nutrients for muscle building. For example, protein supplements like whey protein can aid in muscle recovery and growth. Creatine is another popular supplement that has been shown to improve strength and muscle mass. However, it's important to remember that supplements should not replace a healthy diet but supplement it.
How to Determine If Someone is a Natural Bodybuilder?
Determining whether someone is a natural bodybuilder can be tricky, as it's easy to mistake the results of hard work and dedication for the effects of performance-enhancing drugs. However, there are some telltale signs to look out for.
First, consider the individual's physical characteristics, such as muscle shape and size. Natural bodybuilders tend to have a more proportional and symmetrical build compared to those who use steroids.
Additionally, sudden or rapid changes in muscle mass or definition may indicate drug use rather than natural progress.
Another important factor to consider is the individual's training routine, diet, and supplement use. Natural bodybuilders typically prioritize strength training with compound exercises and consume a balanced diet with sufficient protein and micronutrients.
They may also incorporate supplements that are safe and legal, such as creatine or whey protein. It's also important to ask about any past history of steroid or performance-enhancing drug use, as this can provide insight into their approach to building muscle.
By considering these factors and evaluating an individual's overall physique and goals, you can determine whether they are a natural bodybuilder or not.
Famous Natural Bodybuilders
Famous natural bodybuilders have proven that it is possible to build an impressive physique without the use of steroids. These individuals serve as inspiration to those who want to achieve their fitness goals in a healthy and sustainable way.
Frank Zane, often referred to as one of the most aesthetic bodybuilders, won three Mr. Olympia titles in the 1970s without using steroids.
Mike Mentzer also achieved great success in bodybuilding by winning the Mr. Universe title in 1978 without resorting to performance-enhancing drugs.
Steve Reeves, a pioneer of natural bodybuilding, managed to win multiple bodybuilding titles in the 1940s and 1950s.
Doug Miller and Layne Norton are some of the other renowned names in natural bodybuilding who have achieved remarkable feats through hard work and dedication.
Let's Sum Up
In conclusion, natural bodybuilding is all about discipline and patience. It requires consistent efforts in training, nutrition, and recovery to achieve a healthy and sustainable muscular physique without relying on steroids or other performance-enhancing drugs. The benefits of natural bodybuilding go beyond just physical appearance, as it can improve overall health, mental wellbeing, and self-confidence. Remember to focus on progressive overload, compound exercises, and adequate rest and recovery for optimal results.
You May Also Like