Aesthetic bodybuilders are a specialized group of athletes who focus on building a physique that is both aesthetically pleasing and functional. While the vast majority of bodybuilders focus on increasing muscle size, aesthetic bodybuilders strive for symmetry, proportion, and balance in their physiques.
Achieving an aesthetic physique requires months, even years, of dedication and hard work. Aesthetic bodybuilders must carefully plan their training and diet in order to achieve the desired results. They must also be willing to put in the hours of training required to perfect their craft.
For many aesthetic bodybuilders, the satisfaction comes not from winning competitions or accolades, but from the knowledge that they have achieved something that few others have. They take pride in their appearance and enjoy showing off their hard-earned physiques.
So what exactly is Aesthetic Bodybuilding?
Aesthetic bodybuilding is a type of bodybuilding that focuses on improving the appearance of muscles through exercise and diet. The goal of aesthetic bodybuilding is to create a symmetrical, well-proportioned physique with muscular definition and minimal fat.
Aesthetic bodybuilders typically avoid the extreme muscle size and definition of competitive bodybuilders, as they believe this look is unnatural and unhealthy. Instead, they focus on achieving a balance between muscle size and definition, resulting in a more pleasing physique.
While aesthetic bodybuilding is not an official competitive sport, many athletes participate in online competitions and shows to showcase their physiques. Aesthetic bodybuilding has grown in popularity in recent years due to its more natural approach to building muscle and its focus on overall health and wellness.
Concerning the gravity of Aesthetic Bodybuilding we are going to talk about the exclusive list of Top 10 Most Famous Aesthetic Bodybuilders of All Time.
Frank Zane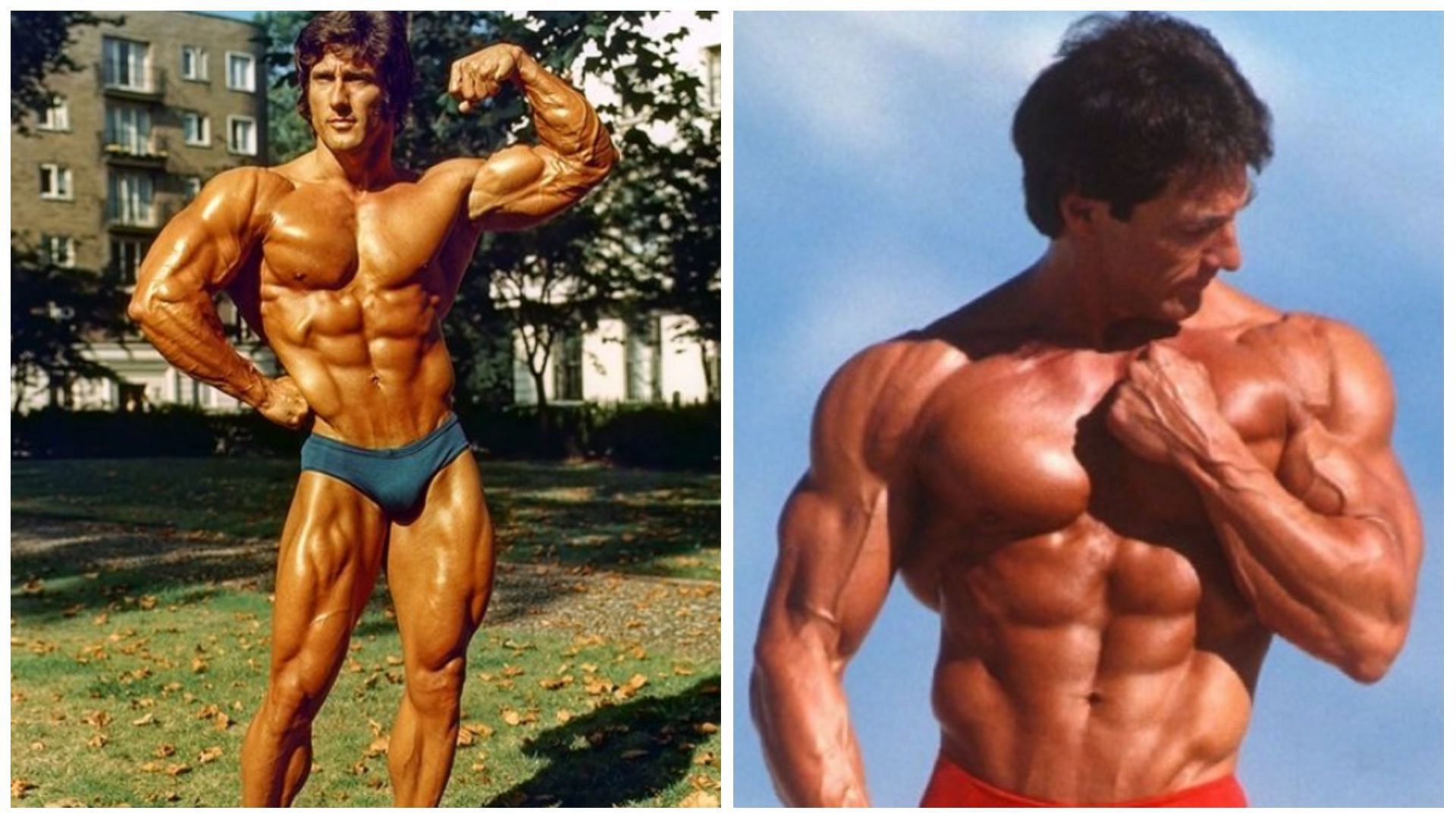 Frank Zane is a name that is synonymous with aesthetics in the world of bodybuilding. Zane was one of the first bodybuilders to really focus on having a balanced and symmetrical physique, and his efforts paid off in a big way.
Standing at 5'11" and weighing in at 190 pounds, Zane was not only the biggest bodybuilder in his day but he was certainly one of the most aesthetic. His proportions were perfect, and his symmetry was unmatched.
Zane's success in bodybuilding was due in large part to his commitment to perfection. He was always striving to create the perfect physique, and his dedication showed in his results.
Zane won the Mr. Olympia title three times (1997-1999), and is widely considered to be one of the best-looking bodybuilders of all time. His success has inspired many other athletes to pursue an aesthetic approach to their own training, in hopes of achieving similar results.
Arnold Schwarzenegger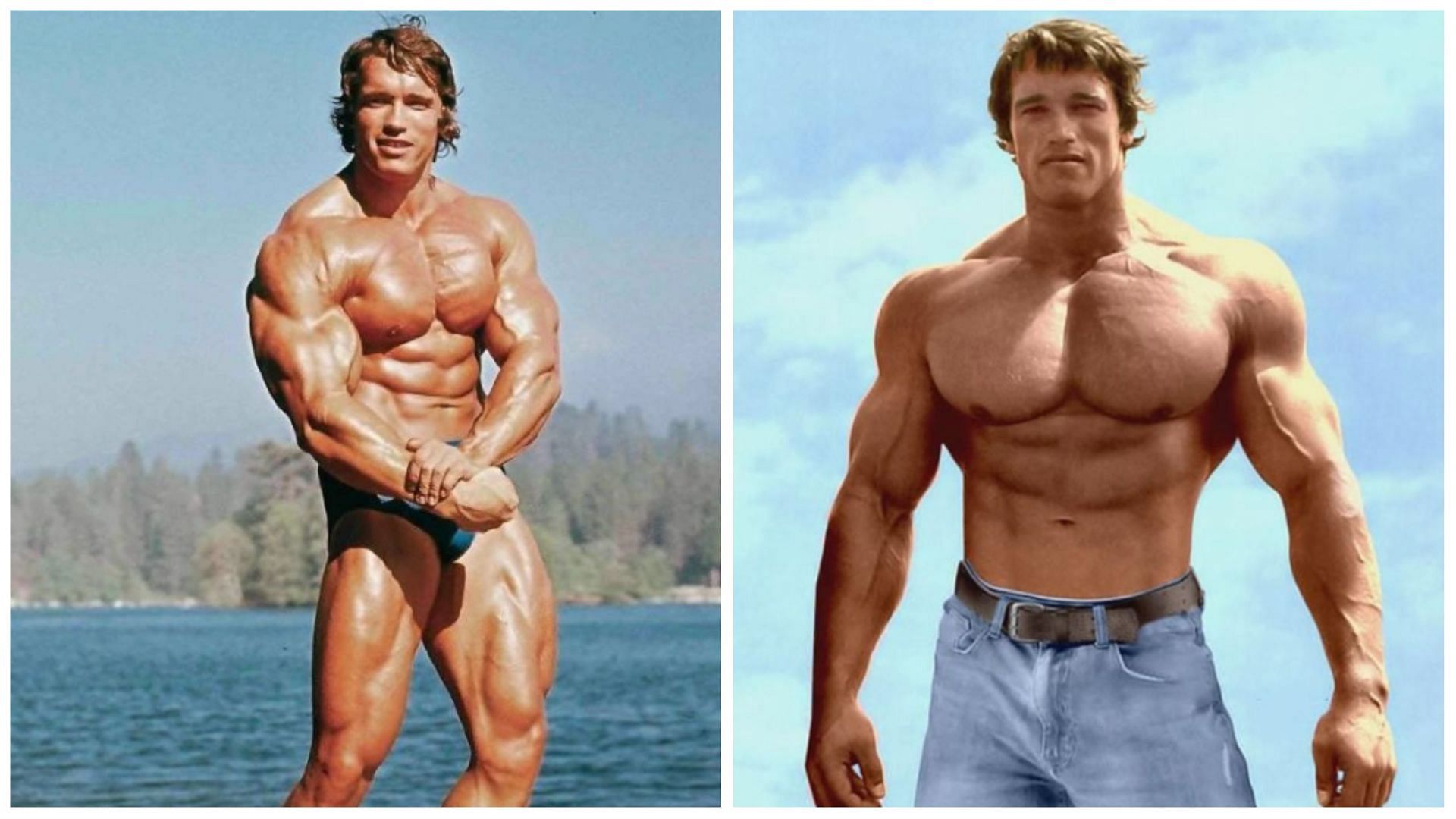 Arnold Schwarzenegger is the greatest aesthetic bodybuilder of all time. He is the epitome of what a bodybuilder should look like. Arnold has a V-taper, wide shoulders, and a small waist. His arms and legs are proportionate and his muscles are symmetrical. Arnold's physique is the result of years of dedicated training and dieting.
Schwarzenegger's success in bodybuilding is unparalleled. He began lifting weights as a teenager and soon developed an impressive physique. By the age of 20, he had won his first Mr. Olympia title. He would go on to win the title six more times, cementing his legacy as one of the greatest bodybuilders of all time.
In his prime, Schwarzenegger's muscles were so perfectly developed that they appeared to be sculpted out of stone. His biceps measured 22 inches, his chest was 58 inches, and his waist was 34 inches. His legs were 29 inches around at the thigh, 20 inches at the calf, and his arms were 19 inches around at the bicep.
In 1980, Arnold Schwarzenegger was crowned the Most Perfectly Developed Man in the History of the World by the Guinness Book of World Records.
Steve Reeves
In the early 1950s, American bodybuilder Steve Reeves popularized the idea of the aesthetic bodybuilder. Reeves was one of the first to develop a physique that was both muscular and symmetrical. He won several major titles including Mr. America, Mr. World and Mr. Universe in 1950. Reeves was known for his incredibly symmetrical and well-proportioned physique. He was also famous for his "V-shape" torso, which is a hallmark of the aesthetic physique.
When most people think of bodybuilders, they think of incredibly large men with muscles that seem to be out of proportion with the rest of their bodies. However, Reeves was different. He felt that it was more important to keep his physique proportional. In his book Classic Physique, he wrote that he felt his neck, upper arms, and calves should be in proportion with the rest of his body. This helped him create an aesthetic look that many other bodybuilders lacked.
When Steve Reeves died in 2000, the world lost one of its most beloved bodybuilders. Reeves was not only an icon in the fitness community, but he was also a role model for many young men. His commitment to his craft and his dedication to setting the highest standards for himself is what made him so special. Reeves was a true pioneer in the world of bodybuilding and his legacy continues to inspire new generations of athletes even today.
Lenda Murray
Lenda Murray is a world-renowned bodybuilder who has achieved great success in her career. She was born in Detroit, Michigan, on September 2, 1960. Lenda began lifting weights at the age of 14 and entered her first competition just two years later. Lenda Murray is one of the most successful and well-known female bodybuilders of all time. She began her career in the early 1980s, and went on to win eight Ms. Olympia titles between 1984 and 1995. In addition to her Olympia victories, Murray also won the Arnold Classic three times and the IFBB North American Championships four times.
The aesthetic body of Murray was known for her great physique and excellent lower body development. Her legs were especially muscular and well-defined. She had a wide back and small waist, which gave her a very aesthetic look. Murray retired from professional bodybuilding in 1997 but made a comeback in 2006 and competed until 2010.
Dexter Jackson
In the early 2000s, a new breed of bodybuilder was born. These athletes were massive, shredded, and vascular. They were the epitome of masculinity and strength. But then along came Dexter Jackson.
Jackson was different than his contemporaries. He was just as shredded and vascular, but he also had amazing symmetry and aesthetic proportions. His physique disrupted an era of mass monsters and changed the way we think about bodybuilding today.
Dexter Jackson has been in the bodybuilding world for over two decades. He has competed in some of the most prestigious competitions and has even held his own against champion Ronnie Coleman. In 2008, Jackson defeated Jay Cutler to become Mr. Olympia.
Jackson is known for his amazing conditioning and symmetry. He was able to beat Cutler because he was in better shape and his muscles were more evenly developed. This made him more aesthetically pleasing to the judges and helped him win the coveted title.
Jackson's victory was a surprise to many people in the industry. He proved that he could compete with the best in the world and come out on top.
Even at the age of 52, Jackson is still competing and winning competitions. He is truly a legend in the sport of bodybuilding.
While many try to replicate Jackson's look, but few have been able to achieve the same level of success. He is truly in a class of his own when it comes to aesthetic bodybuilding.
Lee Haney
Lee Haney is an American retired professional bodybuilder. He is best known for winning the Mr. Olympia title eight times in a row from 1984 to 1991. He is considered one of the greatest aesthetic bodybuilders of all time.
Haney started training at the age of 13 and won his first major title, the Teenage Mr. America, in 1979. He turned professional the following year and went on to win the Mr. Olympia title eight times in a row, a record that still stands today.
Lee Haney is often considered the last of his kind – an aesthetic bodybuilder. Unlike many modern-day bodybuilders, Haney built his physique without the use of steroids or other performance-enhancing drugs. Instead, he relied on old-school training methods and a clean diet to achieve his impressive results.
Even today, nearly 30 years after he retired from competition, Haney remains an inspiration to many aspiring athletes.
Ulisses Jr.
If you are a fitness enthusiast, then you must have heard of Ulisses Jr. He is an aesthetic bodybuilder who has taken the internet by storm. With over 1.4 million followers on Instagram, Ulisses Jr. is one of the most popular fitness influencers in the world.
Born and raised in New York City, Ulisses Jr. started lifting weights at the age of 16. He quickly developed a passion for bodybuilding and went on to compete in several competitions. In 2010, he won his first major title – Mr. Olympia – and has since been considered one of the best bodybuilders in the world.
Ulisses Jr. has become an icon in the industry, appearing in Men's Health, Muscle & Fitness, and FLEX Magazine. The aesthetic bodybuilder has gained a large following due to his impressive physique and dedication to his craft.
Chris Cormier
Chris Cormier was an aesthetic bodybuilder who was on the heavier side compared to most bodybuilders of his time. He was known for his thick, muscular build and for being one of the few bodybuilders who could maintain his physique year-round.
He was one of the greatest aesthetic bodybuilder of all time who always brought clean lines, deep cuts, and shredded legs to the stage, despite weighing around 250lbs.
Cormie began lifting weights at the age of 13 and knew that he wanted to be a professional bodybuilder one day. After getting his pro card, he went on to compete in many different competitions and won several titles.
Till today he has competed in 70 professional competitions hence in the world of aesthetic bodybuilding, Chris Cormie is a name that looms large.
Calum Von Moger
In the fitness world, there are a lot of different ideologies about what the human body should look like. However, when it comes to golden era aesthetics, there is one clear winner: Calum Von Moger.
Calum Von Moger is an Australian bodybuilder who has won numerous competitions, including the Mr. Universe title. His physique embodies the golden era ideals of muscularity and symmetry, with his proportions being nearly perfect. He also has a classic v-taper, with wide shoulders and a narrow waist.
What sets Calum apart from other bodybuilders is his attention to detail. He makes sure that every muscle is perfectly defined and in proportion to the others. This attention to detail is what gives him that classic golden era look.
In addition to his online presence, Calum has also had roles in movies and has modeled for major fashion brands like Gucci. His work is helping to change the perception of bodybuilding and showing that it can be a stylish and popular sport.
Chris Bumstead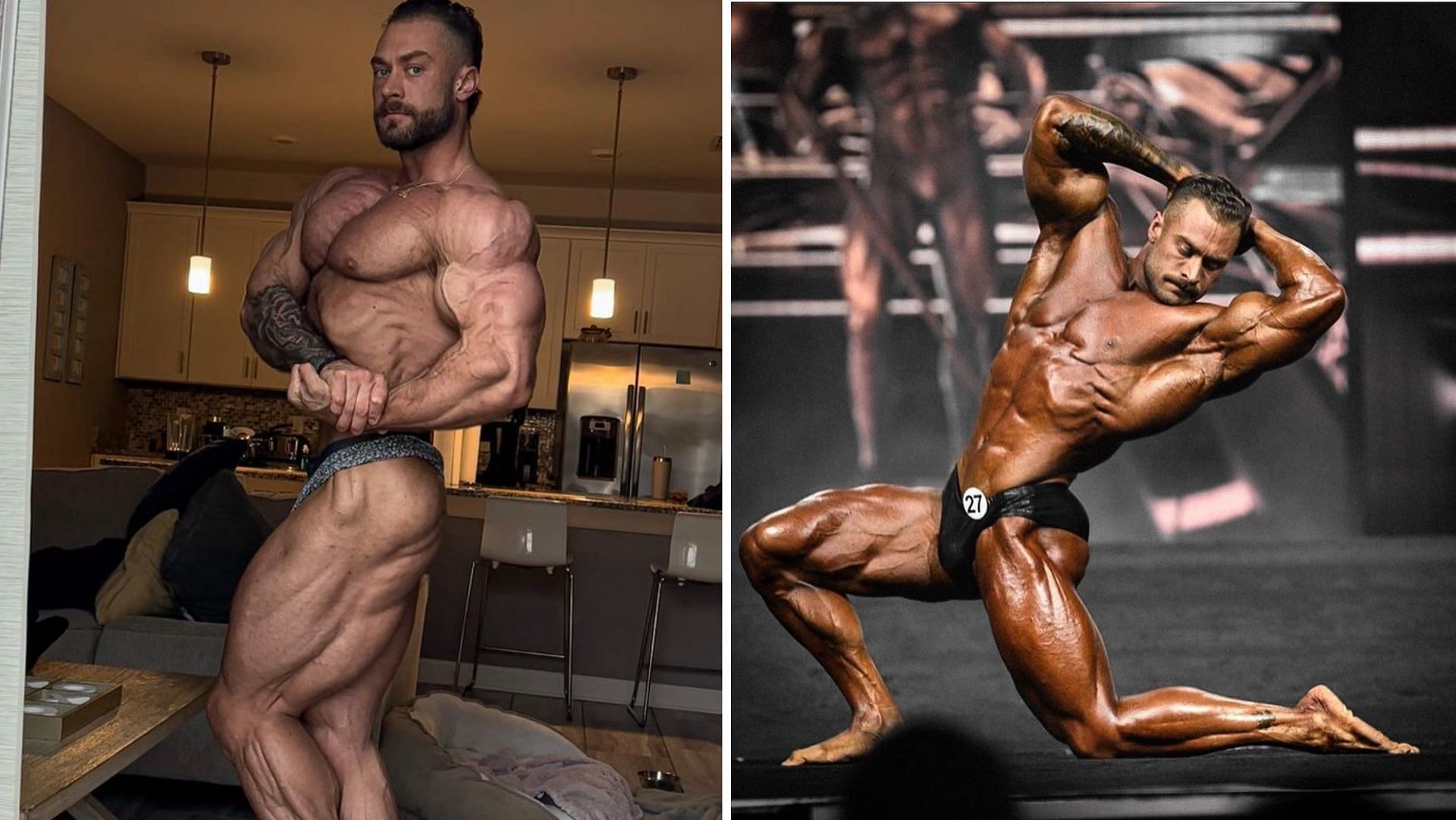 Chris Bumstead is a professional Canadian bodybuilder and the current Classic Physique Olympia winner. He is also a three-time Classic Physique Olympia winner. Bumstead is known for his aesthetic physique and has often been referred to as the modern champion of aesthetics.
Bumstead began his bodybuilding career in 2014 and quickly made a name for himself in the industry. He won the Classic Physique Olympia title 2019,2020 and 2021. Bumstead's success can be attributed to his dedication to training and his focus on aesthetics.
While many professional bodybuilders focus on sheer size, Bumstead has always strived to maintain an aesthetically pleasing physique. This has earned him a loyal following of fans who appreciate his classic, old-school approach to bodybuilding.
Sheru Classic's list of the 10 Greatest Aesthetic Bodybuilders of all time is sure to get you pumped up. These aesthetic giants have brought the sport of bodybuilding to new heights, and their legacies will live on forever. We hope you enjoy reading about these athletes and their accomplishments.
Answers You Want To Know
1. Are there any supplements that bodybuilders use to help them achieve their goals?
When it comes to bodybuilding supplements can help in a variety of ways. For example, some popular supplements that bodybuilders use include: protein powder, Creatine, Glutamine, Arginine and Biotin. These ingredients can help in boosting strength and muscle mass while also improving recovery times between workouts. Make sure to read labels before taking any supplement as some may contain harmful chemicals or additives.
2. Do aesthetics play a role in how judges award physique competitions?
Give that bodybuilding is often considered an aesthetic sport, it stands to reason that aesthetics play a role in how judges award physique competitions. Some of the most famous bodybuilders in history have achieved iconic status for their incredible physiques alone. This includes guys like Arnold Schwarzenegger, Lou Ferrigno, and Jay Cutler who are often considered icons thanks to their impressive physiques. In physique competitions, judges award points not only on how well a contestant benches presses or squats but also on symmetry, density and muscle proportion. By looking good on stage, these athletes have helped propel bodybuilding into an international sport with widespread appeal.
3. How do aesthetic bodybuilders define "muscle?"
Aesthetic bodybuilders often define muscle as the quality and definition of a muscle, rather than just the amount of weight you can lift. They often focus on training their entire body in order to achieve a "toned" look, regardless of whether they are lifting weights or not. This type of bodybuilder typically emphasizes on compound exercises such as squats, deadlifts, bench press etc., which work multiple muscle groups at once. In regards to gaining weight, aesthetic bodybuilders usually try to gain lean mass instead of just adding more protein and less carbs (1 gram per pound). This is because they want to reduce fat levels while also achieving a muscular appearance.
4. Do aesthetic bodybuilders have to follow a strict diet to achieve their physique goals?
Aesthetic bodybuilders do not have to follow a strict diet to achieve their physique goals as they focus more on training and nutrition. This means that most of them will follow a healthy, balanced diet that includes plenty of protein, healthy fats, and fruits and vegetables. However, some aesthetic bodybuilders may have different dietary requirements depending on their goals and workout routine. For example, those who are interested in having a shredded body composition may require more protein than the average aesthetic bodybuilder.