Weightlifting is a fantastic way for women to build a strong, toned body while improving their overall health. It's time to break the myths and misconceptions around female weightlifters and embrace the amazing benefits that come with it.
In this blog post, we'll cover everything you need to know about weightlifting for women. From basic tips on proper form and technique to advanced techniques for continued gains and plateau-busting strategies. We'll also dive into the best weightlifting exercises for women, highlighting compound exercises for full-body strength and isolation exercises for sculpting.
Get ready to lift like a boss!
Why weightlifting is great for women?
Weightlifting is a great form of exercise for women for several reasons:
1.      Increases muscle mass: Weightlifting can help women build and maintain muscle mass, which can help increase metabolism and burn more calories even when at rest.
2.      Improves bone health: Weightlifting can help improve bone density and reduce the risk of osteoporosis, which is a common condition in women as they age.
3.      Increases strength and endurance: Weightlifting can improve overall strength and endurance, making it easier to perform daily activities and reducing the risk of injury.
4.      Boosts confidence and self-esteem: Weightlifting can help women feel more confident and empowered, both physically and mentally.
5.      Helps with weight loss: Weightlifting can be an effective way to lose weight and tone the body, especially when combined with a healthy diet.
Overall, weightlifting is a great way for women to improve their overall health and fitness while also boosting their confidence and self-esteem.
Basic weightlifting tips for women
·        Proper form and technique
Executing proper form and technique is critical for effective and safe weightlifting. Whether you're a beginner or an experienced weightlifter, maintaining proper posture throughout the exercise is essential to prevent injury. It's crucial to keep your spine in a neutral position throughout the lifting movement. Additionally, engaging your core muscles provides stability and support during the exercise, reducing the risk of straining your lower back. Remember to start with lighter weights as you master proper form, gradually increasing the weight as you build strength over time.
·        Importance of warm-up and cool-down
Proper warm-up and cool-down routines are crucial for any weightlifting program, especially for women. Warm-ups help prepare the body for exercise by increasing blood flow to the muscles and optimizing performance, while cool-downs help the body recover and reduce muscle soreness. Dynamic stretches like leg swings or walking lunges can be an effective way to warm up, while stretching exercises like hamstring stretches or quad stretches can aid in cooling down. It's important to customize these routines based on your fitness level to prevent injury and optimize your results.
Best weightlifting exercises for women
·        Compound exercises for full-body strength
Compound exercises, such as squats, deadlifts, and bench presses, work multiple muscle groups simultaneously, making them highly effective for building full-body strength. In addition to increasing overall muscle mass and strength, compound exercises also stimulate the release of growth hormones, which aids in muscle repair and recovery. However, it's crucial to start with lighter weights and focus on proper form before gradually increasing weight or reps to avoid injury and ensure maximum benefits. Incorporating compound exercises into your regular workout routine can lead to significant improvements in strength and overall fitness.
·        Isolation exercises for sculpting
Isolation exercises are a great way to target specific muscle groups and achieve a sculpted look. Bicep curls, tricep extensions, and leg curls are popular isolation exercises that can help you tone your arms and legs. Remember to use proper form and start with lighter weights to avoid injury. Additionally, incorporating compound movements into your workout routine can also help create a well-rounded program for optimal results.
·        Cardiovascular training for weightlifters
Cardiovascular training is an essential component of any weightlifting routine. Engaging in cardiovascular exercises such as running, cycling, or swimming not only improves endurance but also aids in weight loss and fat burning. High-intensity interval training (HIIT) is an effective form of cardio that involves short bursts of intense exercise followed by periods of rest. Balancing cardio with weightlifting can help achieve optimal results in both strength and toning. Don't forget to prioritize rest and recovery for optimal performance.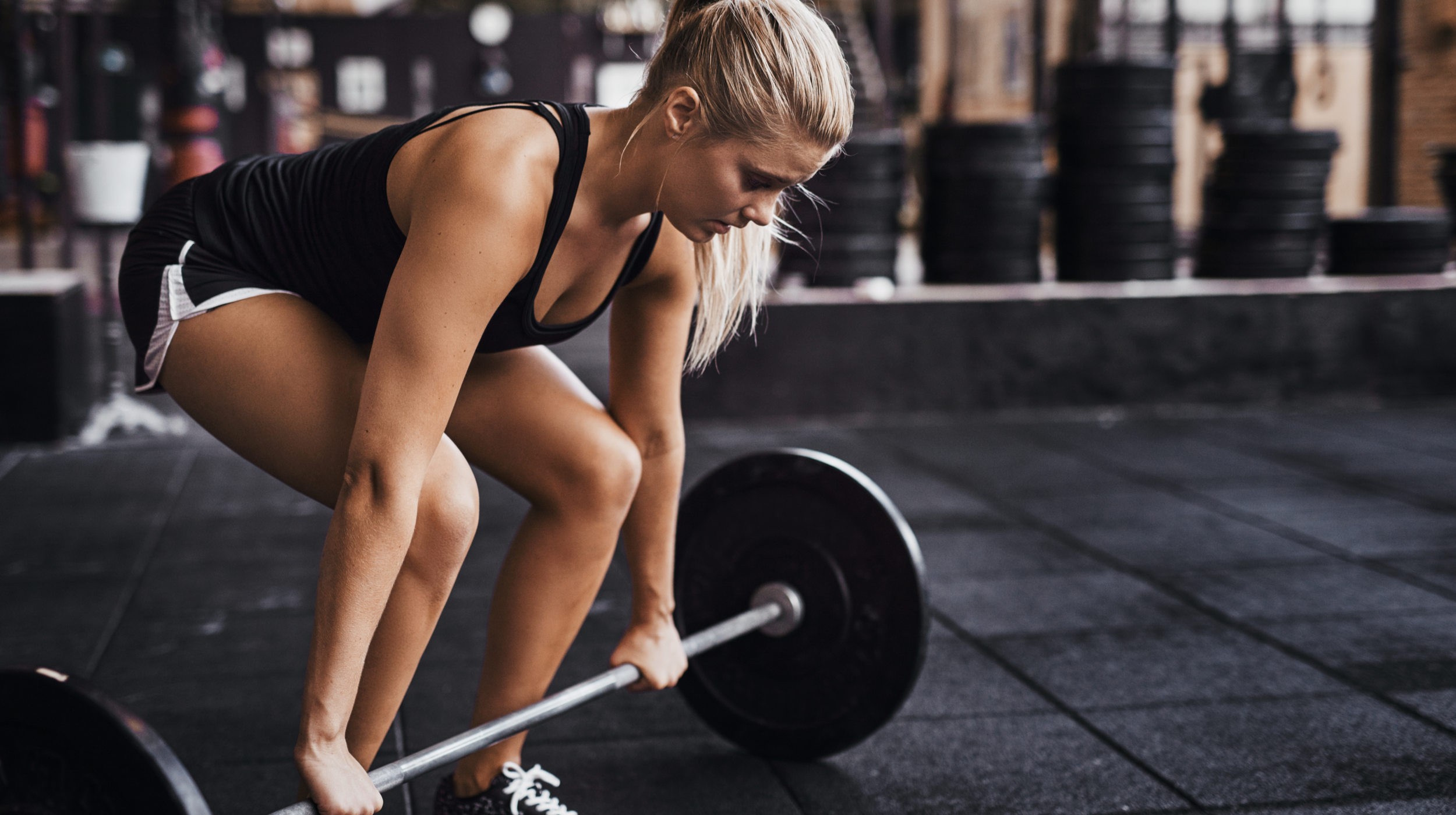 Weightlifting variations for different parts of the body
·        Arm workouts for women
Building strong and toned arms is a common fitness goal for many women, and arm workouts can help achieve this objective. Incorporating exercises such as bicep curls, tricep extensions, and push-ups into your workout routine can target different areas of the arms and improve upper body strength. Varying your arm workouts regularly is crucial in avoiding plateaus and continuing to see progress. Additionally, incorporating weights or resistance bands can increase the intensity of arm exercises while consulting with a personal trainer or fitness expert can help create a customized arm workout plan that fits your goals and fitness level.
·        Leg workouts for women
Leg workouts are an essential part of any weightlifting routine for women. They help to strengthen the legs, improve balance and coordination, and increase overall lower-body strength. Exercises like squats, lunges, and deadlifts target the glutes, hamstrings, quads, and calves. It's important to focus on proper form and gradually increase weight or reps to avoid injury and achieve maximum results.
Adding resistance with weights or resistance bands can make leg workouts more challenging and effective. Variations like single-leg exercises or plyometric movements can also be incorporated into leg workouts for increased intensity. With consistent effort and a focus on proper technique, leg workouts can lead to significant improvements in both physical strength and overall health.
·        Back and chest workouts for women
Strengthening your back and chest muscles is essential for maintaining good posture, balance, and overall body composition. Back workouts such as rows, deadlifts, and pull-ups help to target the muscles in your upper and lower back, while chest workouts like push-ups, bench press, and dumbbell flyes help to build strength in your chest muscles. Incorporating these exercises into your weightlifting routine can provide numerous benefits, including improved bone health and reduced risk of injury. Remember to maintain proper form and gradually increase weight or reps to avoid injury and achieve maximum results.
·        Advanced weightlifting tips for women
As you progress in your weightlifting journey, it's important to incorporate advanced techniques to keep challenging your body and seeing results. Gradually increasing the weight you lift is key, but don't forget to also vary your workouts with different sets, reps, and rest times. Compound exercises like squats and deadlifts are great for building full-body strength, while isolation exercises can target specific muscle groups for toning. Consider hiring a personal trainer or taking a weightlifting class to learn proper form and prevent injury.
How to prevent injuries?
Maintaining proper form and technique during weightlifting is crucial for preventing injuries. Gradually increasing weight and resistance over time can also help prevent overuse injuries. In addition, having a balanced workout routine that includes both strength training and cardiovascular exercises can help prevent injuries by keeping muscles and joints strong and flexible. Listening to your body's cues and taking breaks when necessary can also prevent pushing beyond your limits and causing injury. Always prioritize safety in your weightlifting journey.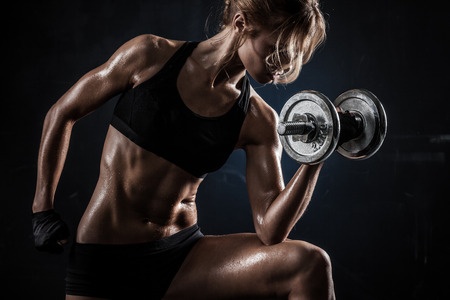 Nutrition and recovery for weightlifting
·        Pre-workout nutrition
Fueling your body with the right nutrients before a weightlifting session is crucial for optimal performance. A good pre-workout snack should include a combination of carbohydrates, protein, and healthy fats to provide energy and support muscle growth. Carbohydrates are essential for high-intensity workouts as they help replenish glycogen stores and provide lasting energy. Protein aids in muscle recovery and repair while healthy fats can help regulate hormones and reduce inflammation. Remember to stay hydrated and avoid heavy meals that may cause discomfort during exercise.
·        Post-workout nutrition
Proper post-workout nutrition is critical for female weightlifters to maximize muscle growth and recovery. Consuming a combination of protein and carbohydrates within 30 minutes after exercising can help repair damaged muscle tissue and replenish glycogen stores. Some good post-workout snack options for women include a protein shake, Greek yogurt with fruit, or a turkey sandwich on whole grain bread. Additionally, staying hydrated by drinking plenty of water or sports drinks is essential after exercising. Adjust your nutrition and recovery plan as needed to meet your fitness goals.
Importance of rest and recovery
Rest and recovery are crucial aspects of weightlifting that should not be overlooked. Adequate rest allows muscles to repair and grow stronger after a workout, while proper nutrition, including adequate protein intake, is also essential for muscle recovery and growth. Additionally, active recovery activities like stretching or light exercise can improve circulation and reduce soreness.
Overtraining and lack of rest can lead to fatigue, decreased performance, and even injury. It's important to remember that muscles need time to recover between workouts to prevent fatigue and burnout. By incorporating rest days into your weightlifting routine, you'll give your body the time it needs to rebuild and strengthen itself for continued progress. Listen to your body and adjust your recovery plan as needed for optimal results.
Weightlifting gear and accessories for women
Weightlifting gear and accessories can enhance your performance, provide support, and reduce the risk of injury. Start with a good pair of weightlifting shoes that offer a flat sole and excellent grip to ensure stability during lifts. Lifting gloves can prevent blisters and improve grip, while wrist wraps offer extra support for heavy lifts. A weightlifting belt can also add extra stability for your lower back during heavy lifts. Resistance bands are an excellent tool for warm-up exercises or adding extra resistance to your workouts.
·        Shoes and clothing
·        Lifting belts and gloves
Supplements for female weightlifters
Female weightlifters have unique nutritional needs that can be met through a well-balanced diet and supplementation. Here are some supplements that may benefit female weightlifters:
1.      Protein powder: Protein is an essential macronutrient for muscle building and recovery. Supplementing with a high-quality protein powder can help female weightlifters meet their daily protein requirements and promote muscle growth.
2.      Creatine: Creatine is a naturally occurring compound that helps the body produce energy during high-intensity exercise. Supplementing with creatine can increase strength and muscle mass in female weightlifters.
3.      Beta-alanine: Beta-alanine is an amino acid that helps the body buffer lactic acid, which can delay muscle fatigue during exercise. Supplementing with beta-alanine may improve endurance and allow female weightlifters to perform more reps with heavier weights.
4.      BCAAs: Branched-chain amino acids (BCAAs) are essential amino acids that can help preserve muscle mass and reduce muscle breakdown during exercise. Supplementing with BCAAs may also improve recovery and reduce muscle soreness.
5.      Omega-3 fatty acids: Omega-3 fatty acids are essential fats that have anti-inflammatory properties. Supplementing with omega-3s may help reduce inflammation and muscle soreness, while also supporting heart and brain health.
6.      Vitamin D: Vitamin D plays a role in bone health and muscle function. Female weightlifters may benefit from supplementing with vitamin D, especially if they don't get enough sunlight exposure.
It's important to note that supplements should not replace a well-balanced diet, and female weightlifters should consult with a healthcare professional before starting any new supplement regimen.
Let's Sum Up
Weightlifting is an excellent way for women to build strength, gain confidence, and tone their bodies. It's time to debunk the myths that suggest that weightlifting is only for men or that it will make women bulky. With proper form and technique, women can benefit from weightlifting exercises just as much as men do. Remember to incorporate compound exercises for full-body strength and isolation exercises for sculpting. Also, don't forget about your nutrition and recovery plan. If you're looking for more advanced tips like progression techniques or preventing injuries, then check out our comprehensive guide on weightlifting for women.
Start your journey towards becoming a strong, toned woman today!
You May Also Like