Discover the perfect workout outfit! Learn what to wear to the gym and get outfit ideas for all types of activities. Look stylish and feel confident when you hit the gym.
Workout clothes play a vital role in your gym sessions. Not only do they keep you comfortable and free of odor, but they also help you perform better. Wearing the right workout clothes can make a difference between a good and not-so-good workout.
If you're still undecided about what to wear to the gym, don't worry! We've got you covered with tips and tricks on how to pick gym clothes based on your body type. Whether you want moisture-wicking workout clothes or leggings that won't fall down during squats, we've got it all!
Read on to get all the information about what to wear for gym and how to choose gym clothes for your body type.
Benefits of wearing proper attire to the gym
Wearing proper gym attire is important for several reasons.
Firstly, it can help you stay comfortable and focused on your workout.
Secondly, wearing the right clothing can help protect against potential injuries.
Thirdly, appropriate gym clothes can help you feel more confident in the gym environment.
Finally, practical and stylish gym clothes can help motivate you to work out more often.
So why not wear that outfit that makes you feel great at the gym?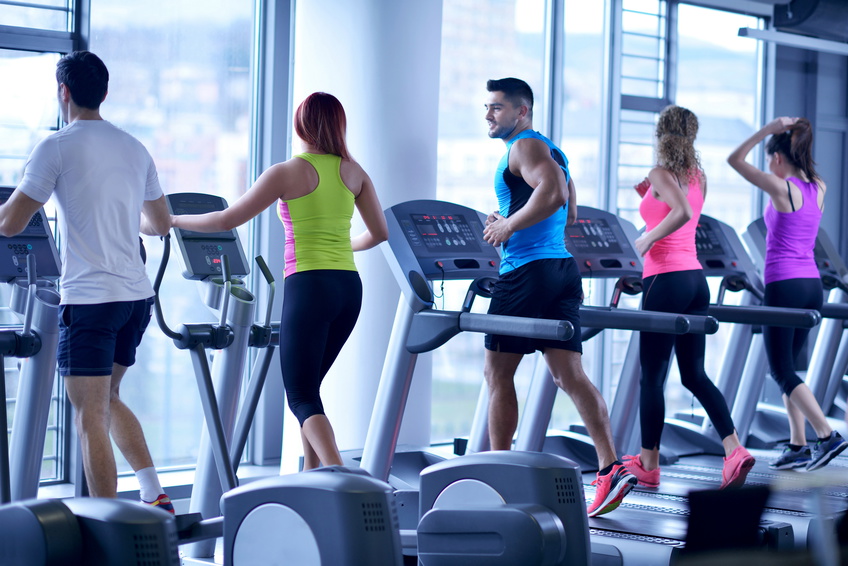 What are the must-have pieces for a gym wardrobe?
Leggings/Shorts and Tops

 Photo by SheWarrior 
Choose comfortable and breathable fabrics for your workout clothes. Cotton and synthetic fabrics are ideal for workouts due to their moisture-wicking abilities, but consider choosing materials such as mesh for added breathability if you're concerned about feeling too warm during your session. The key must-haves include comfortable bottoms like leggings or shorts, tops with breathability and wicking properties.
Sports Bra
Opt for supportive sports bras that provide the right amount of support and comfort for your activity. Look for sports bras that provide full support without being restrictive, and make sure the bra is made from a material that provides both breathability and durability.
Workout Pants
Non-restrictive workout pants are also essential for comfort and support during workouts. Consider pants made from breathable materials such as nylon or polyester, which allow air to flow freely through the fabric to keep you cool.
Shoes
Finally, invest in workout shoes designed specifically for working out to provide traction and stability while providing cushioning and grip.
Tips for choosing the right type of clothing
When it comes to choosing gym clothing, there are a variety of factors to consider.
Start by choosing clothes that are comfortable and breathable. This will keep you comfortable during your workout, and prevent you from overheating or becoming too sweaty.
Wear layers to control the temperature in the gym, as this can make a big difference when it's hot outside or inside the gym.
Look for features like moisture-wicking fabrics, sun protection, and reflective detailing, which can help you stay comfortable and safe while exercising. This will help you avoid getting tired or sore while working out, making it easier to continue your workout longer and reach your goals faster.
Keep in mind these considerations will help you find the most suitable clothing for your workout, ensuring you're always comfortable and safe.
Best Workout clothes for Men and Women for all Body Type
Types of gym clothes for different body types
Gym clothes are essential when it comes to having a successful workout session, but choosing the right gym clothes for your body type is key. No matter if you're slim or curvy, there's something out there that will make you feel comfortable and confident while you exercise.
Here are some tips on how to pick the perfect gym outfit for your body type:
For Curvy Body
For those with curves, look for pieces that flatter those areas like high-waisted leggings and supportive sports bras.
For Petite Frames
When picking workout clothes for petite frames, aim for fitted tops and cropped shorts to draw attention to your waist.
For Plus-Size
Plus-size figures can look for stretchy fabrics that provide enough coverage and support.
For Athletic Body
For athletic builds, try compression clothing to keep muscles warm and supported during workouts.
For Tall People
For tall individuals, choose items with adjustable straps or drawstrings so you can find the perfect fit. This will help you avoid wrinkles and strains while keeping your body comfortable and supported.
By taking the time to outfit yourself effectively, you can get the most out of your gym sessions.

What not to wear to the gym?
It's no secret that when you head to the gym, it's important to wear clothes that are comfortable and appropriate for the activity. That means avoiding loose-fitting clothing, such as t-shirts and shorts, that can get in the way of exercising.
Also be sure to avoid anything too revealing or saggy as it can be distracting and can make your day at the gym more difficult.
Additionally, avoid wearing heavy jewelry or metal accessories as these can be dangerous and may cause injury if they come into contact with equipment or other people.
Finally, don't wear shoes that are inappropriate for the type of gym activity you're participating in as this could lead to injuries due to unaccustomed footing.
By following these tips, you can ensure a safe and comfortable experience at the gym no matter what type of workout you choose to enjoy.
Sheru Classic Presents The Best Range of Comfortable Yet Stylish Clothing
Get the best value for your wardrobe with Sheru Classic t-shirts – comfort, style and quality all at unbeatable prices!
Sheru Classic is the newest brand on the block when it comes to unique and stylish t-shirts. Their range of tees have been created with comfort, quality and style in mind, providing you with an amazing selection of designs to suit any style or mood. Whether it's a bold statement tee for your weekend wardrobe or an understated classic for your workday look, Sheru Classic is offering everything.
The best part about Sheru Classic is that they provide fashionable clothing that is suitable to fit any body type, making it a great choice for people of all sizes.
The collection consists of a variety of pieces from casual wear to formal wear which can make anyone look amazing without compromising on comfort or style.
Furthermore, the prices are also very reasonable so that customers are able to purchase items within their budget.
So what are you waiting for? Choose your favorite Tee now!!!
Answers You Want To Know
What kind of clothes should I wear to the gym?
When it comes to choosing gym clothes, comfort and functionality should always be your top priority. Choose clothing made of lightweight, breathable fabrics such as cotton, spandex, or polyester blends. These fabrics will absorb moisture and help keep you cool during your workout. Additionally, make sure that the clothes fit loosely – overly tight clothes can cause discomfort and restrict movement.
What should a beginner wear to the gym?
As a beginner, you should wear comfortable clothing that is lightweight and breathable while still allowing a full range of movement. Look for materials like cotton, spandex, and polyester which can stretch out and provide maximum flexibility. Additionally, choose clothes that fit properly and are not baggy or oversized as they can get in the way of your workout.
Finally, wear supportive shoes that cushion your feet and provide stability when performing different exercises. This will help protect your feet from any potential strain or damage.
All together, these pieces of gym attire will ensure that you have an enjoyable and safe experience at the gym as you start your fitness journey.
Does outfit matter at gym?
Yes, outfit does matter when it comes to the gym. You may want to look stylish, but it's important to wear clothing that allows for full range of motion and is comfortable. Fabrics like cotton and polyester are great choices as they are breathable and lightweight. It's also important to avoid baggy or overly loose clothing as they can create a safety hazard during activities such as weightlifting and running.
Can I wear leggings to the gym?
Yes, you can wear leggings to the gym – in fact, leggings are a popular choice for workout clothing because they are comfortable and offer flexibility during activities. Whether you're running on the treadmill or doing yoga, leggings will give you the freedom of movement that you need.
What should you carry in your gym bag?
Having the right items in your gym bag can make all the difference when it comes to getting the most out of your workout. Here's a list of items that you should carry in your bag when heading to the gym.
Water Bottle: Staying hydrated is essential when exercising, so make sure to always have an extra bottle of water in your bag.
Sweat-Absorbent Towel: After a long and tiring workout session, having a sweat-absorbent towel will help keep you feeling fresh and clean.
Comfortable Workout Clothes: Having the right outfit for exercising is important as it has great influence on how effective your workout will be. Make sure to wear clothes that are comfortable, breathable and fit well.
Headphones: Whether you're into cardio or lifting weights, having headphones can help you manage your workout routine more effectively by providing motivation and a distraction from any discomfort during the exercise session.
Snacks: Eating healthy snacks before or after the workout can help keep your energy levels up and provide nutrients necessary for muscle growth and recovery.
Gym Gloves: If you're doing weight training exercises, gym gloves
With so many options available, it's easy to find workout clothes that flatter your body type and fit your budget. You can also opt for affordable gym clothing options like yoga pants, sports bras, tank tops, and leggings that are basic and good for everyday wear.